West Meets East
Holistic resources for mental health and substance abuse
by John Harvey, MA, LPC-S, LCDC
Western bio-medical approaches to healing are remarkable in their ability to diagnose, intervene, heal, and repair physical defects, even replace or transplant body parts. However, the Western paradigm falls short when layered onto mental suffering.
The mind isn't a physical thing.
It can't be seen under a microscope, or detected with a biopsy. Psychiatrist and author Thomas Szasz quipped, "the only illness a cadaver surely cannot 'have' is mental illness." After many years of neurobiological research, there are still no biological markers for most mental health diagnoses – clearly, mental suffering isn't a result of biological factors alone.
Nevertheless, Western bio-medical, scientific methods have been the dominant way of conceptualizing mental suffering. The Western medical model of mental health has directed the treatment landscape as the chosen method of teaching, understanding, and treating mental disorders in American culture, holding sway over the evolution of the DSM and rise of the pharmaceutical industry.
Concerned about America's mental health epidemic, physician Marcia Angell notes a staggering forty-six percent of adults have met criteria for mental illness established by the American Psychiatric Association in their lifetimes.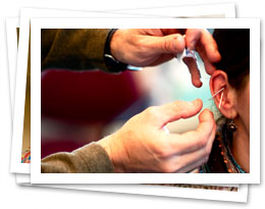 One in ten Americans over age six are prescribed anti-depressants.
Pharmaceutical remedies can be helpful in some cases, but do little to help people navigate painful life circumstances – no Western medical procedures or medications repair spirit, transplant soul, or install meaning in life.
Eastern concepts of healing see more function than dysfunction in the human experience. Jon Kabat-Zinn, addressing a mindful approach to life, insists healing capacities are innately present in humans. "As long as you're breathing, there's more right with you than wrong, no matter how ill or hopeless you may feel."
This departs from Western approaches seeking out dysfunction and brokenness. Positive psychologist Martin Seligman identifies a flaw of Western psychiatry – its preoccupation to diagnose, pathologize, and victimize the human condition.
Northwest Counseling and Wellness Center integrates Eastern healing practices into programs and services, treating the whole person by promoting enhanced mind-body functioning and synergetic solutions to life's suffering. Facility practitioners are well versed in helping clients find spiritual, energetic, soulful solutions, within a supportive community.